Who We Are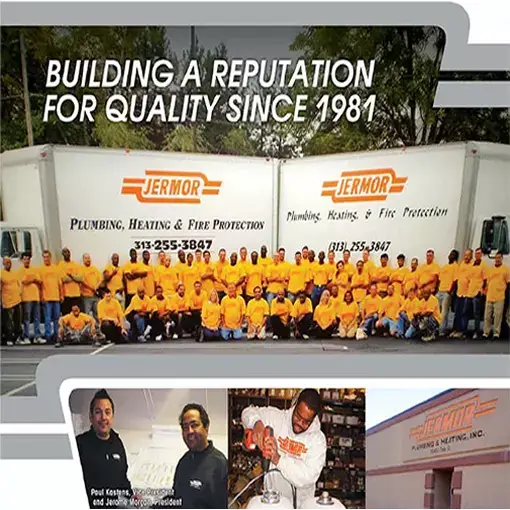 30 Years Experience
Jermor Plumbing & Heating is a full service residential and commercial plumbing and heating company with 30 years experience in the industry.
Minority Owned
Jermor Plumbing & Heating is a minority owned plumbing and heating contractor located in Detroit, Michigan, specializing in providing quality plumbing and heating services in a cost-conscious manner.
Jermor Plumbing & Heating has extensive background in HUD, MSHDA, City of Detroit and Section 3 requirements.
Jermor Plumbing & Heating is a certified City of Detroit Minority Contractor, City of Detroit Certified Business, HUD Certified Section 3 Company and MSHDA Certified Minority Business.
Over 50 Licensed Journeyman
Jermor Plumbing & Heating employs over 50 licensed Journeyman Plumbers, Master Plumbers and Certified Apprentice Plumbers.
Interested
You can expect excellent service and high quality work. Our integrity shows in all our plumbing and heating installations. For more information, please contact Jermor Plumbing & Heating Inc. at 313-255-3847 or fill out our Contact form and we will get in touch with you as soon as possible.
MEMBERSHIPS
We at Jermor Plumbing & Heating are proud to be a member of these associations.
Click on membership logo for more information.
COMMUNITY
Inspiration
"It's easy to make a buck. It's a lot tougher to make a difference" - Tom Brokaw
"Volunteers do not necessarily have the time; they just have the heart." – Elizabeth Andrew
"How wonderful it is that nobody need wait a single moment before starting to improve the world." – Anne Frank
Let's get in touch.
Call 313-255-3847 or fill out our handy Contact form and we will show you how together we can get this done.
Jermor Plumbing & Heating Inc. donation to the community
We believe in giving back to our community.
SERVICES
For more information, please click the title of a service listed below.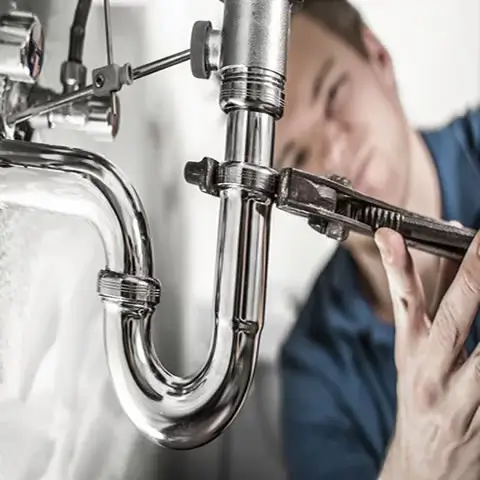 PROJECTS
Featured Projects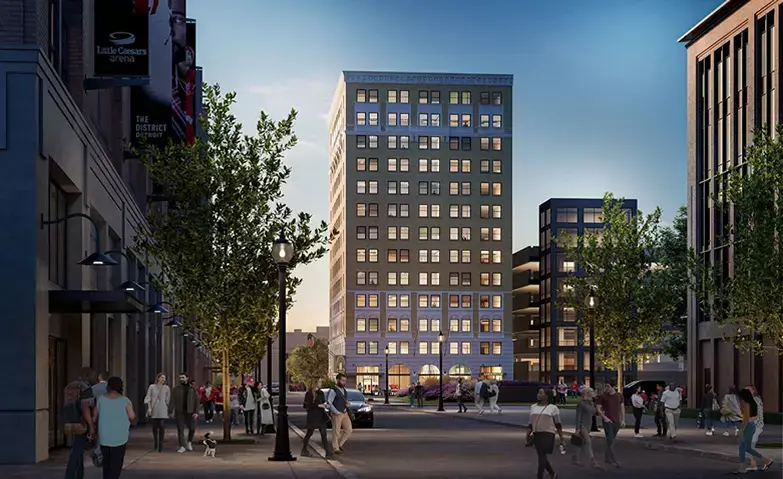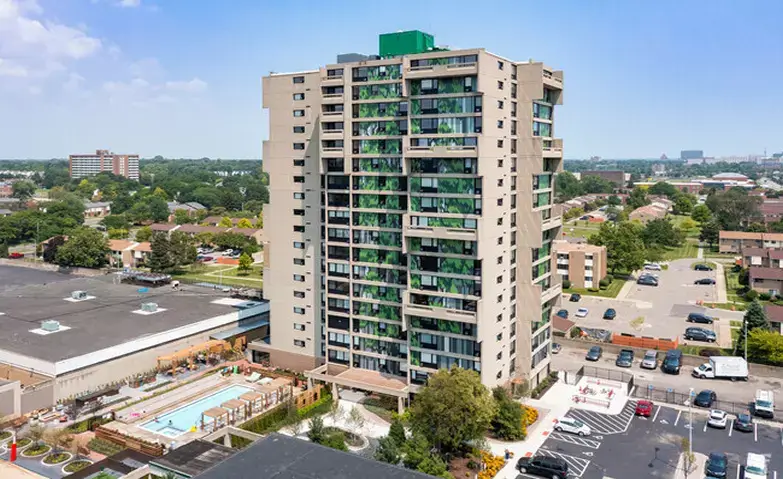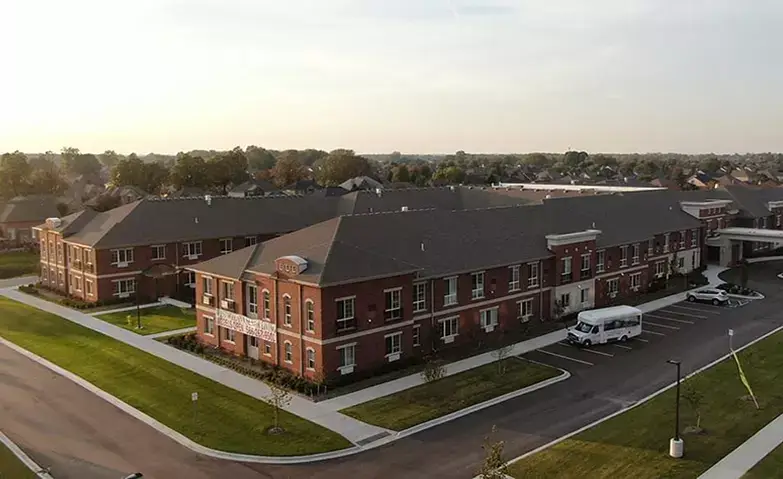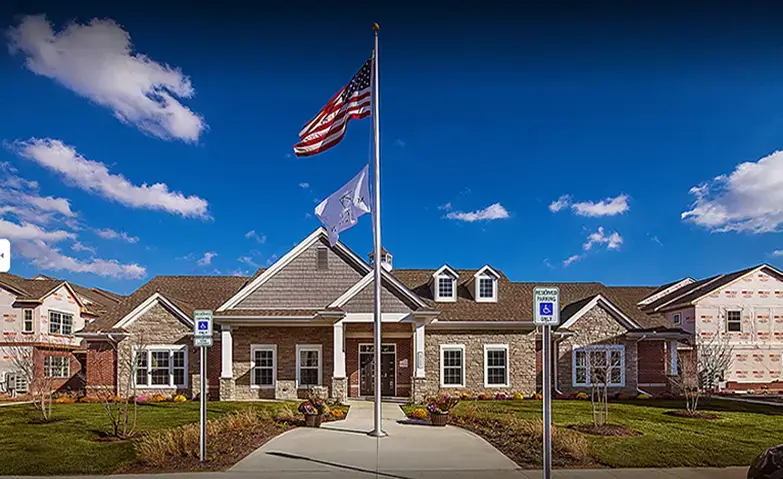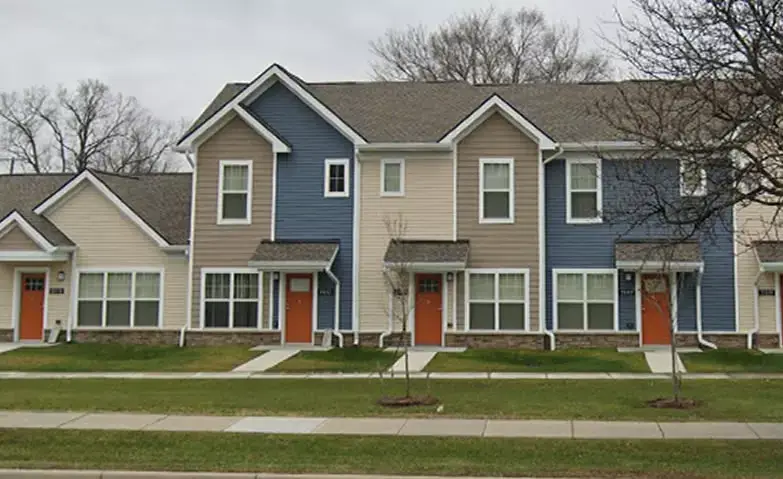 Click on property name for more information
Hover over image for larger view
Project Name:

Eddystone

Location:

Detroit, MI

GC:

O'Brien Construction

With historic roots dating back to 1924, the revival of the Eddystone Hotel represents more than just an architectural evolution. Created during an era of energy and limitless possibility in Detroit, the revival of this landmark building is influenced by generations of diverse styles, evolving communities and cultural moments. With 92 thoughtfully designed apartments, art-infused interiors, and an eclectic first-floor lounge, the new era of The Eddystone offers a blend of modern amenities and historic charm in The District Detroit.
Hover over image for larger view
Project Name:

CCA Lafayette

Location:

Detroit, MI

GC:

MIG Construction

City Club Apartments Lafayette Park is a mixed-use lifestyle apartment community situated between the vibrant Eastern Market and burgeoning Rivertown Warehouse District, just a short distance from Downtown Detroit. City Club Apartments delivers apartment hotel experiential living and features resort-class amenities including 24/7 Whole Body Fitness, brand new Entertainment Clubroom, outdoor heated pool with hot tub, 18th floor Sky Lounge, and more.
Hover over image for larger view
Project Name:

Westwood Inn

Location:

Macomb, MI

GC:

Sachse Construction

We welcome more than 130 residents inside of our Westwood Inn Senior Living Community. Our mission is to be the preferred 55+ senior living community dedicated to encourage a fulfilling lifestyle where we serve our seniors with dignity and respect in a home where they feel valued and recognized. With options for independent living, assisted living, and memory care, we provide the most compassionate and safest senior care in Macomb, MI. We help your loved ones through the transition from independent living to assisted care and beyond without sacrificing their quality of life.
Hover over image for larger view
Project Name:

Midtown Pointe

Location:

Royal Oak, MI

GC:

G. E. Gleeson Construction

Midtown Pointe offers endless ways to live your ideal lifestyle. Our community of brand new Royal Oak apartments is conveniently located, just steps from local restaurants and retail. Located next door to the Mark Twain dog park, and with quick access to I-75 and I-696, your commute to the Metro-Detroit area is effortless. You'll love our luxurious on-site amenities with an on-site fitness, pool, and fire-pit with grilling area. Our spacious floorplan layouts feature walk-in closets, attached garages, state-of-the-art kitchens, and flexible, open-concept living spaces. Discover why you belong in a one-, two-, or three-bedroom apartment or townhome at Midtown Pointe. Reach out to schedule a tour so you can fall in love in person.
Hover over image for larger view
Project Name:

Coolidge Place

Location:

Oak Park, MI

GC:

O'Brien Construction

Coolidge Place is a 64-unit affordable housing complex, made up of townhomes and ranch-style apartments, green space, and a community center. It is located in Oak Park on Coolidge Highway. The Coolidge Place Apartment building is currently full and the waitlist is closed.
More Projects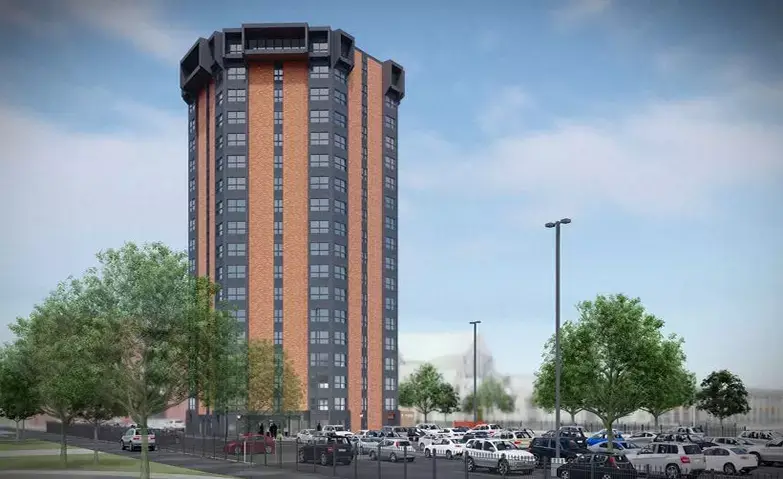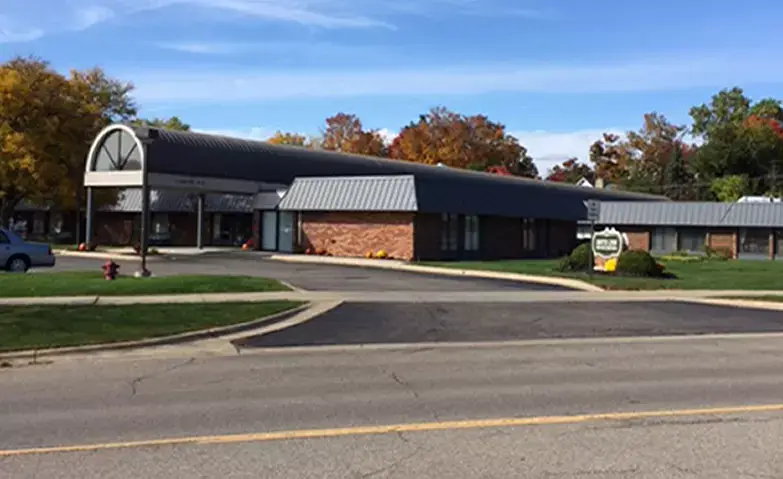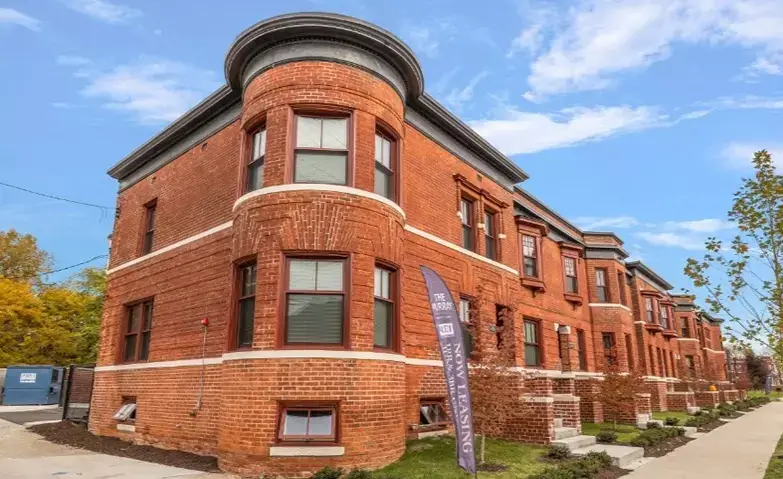 Click on property name for more information
Hover over image for larger view
Project Name:

Cathedral Tower

Location:

Detroit, MI

GC:

O'Brien Construction

The Cathedral Tower Apartments recalls the timeless memories of the rich history of downtown Detroit. This stately high rise apartment building, offers some spectacular views of the city skyline and has been the gateway between Wayne State University and the Detroit Medical Center for many a decade. Our professional on-site management team will provide you with unparalleled commitment to excellence in your new home. We welcome you to enjoy the comfort and convenience of the Midtown experience at Cathedral Tower Apartments.
Hover over image for larger view
Project Name:

Hickory Way

Location:

Ann Arbor, MI

GC:

C.E Gleeson Construction

Avalon Housing was founded in 1992, as a spin off from the City of Ann Arbor's emergency shelter. Community advocates seized an opportunity to provide long-term, affordable housing for the City's homeless citizens. Since our founding, over a thousand individuals have achieved stability and improved their lives with Avalon Housing. In that time Avalon has consistently grown and gained expertise in engaging and housing people with high needs who are experiencing homelessness. Avalon's model of supportive housing is now recognized as a national best practice.
Hover over image for larger view
Project Name:

Gabriel Houze

Location:

Detroit, MI

GC:

Eagle Construction

Gabriel Houze is located in the city's Business District at the corner of Michigan Ave. and Washington Blvd. The historical building sits 10 stories high at the epicenter of the Motor City. Conveniently located, Gabriel Houze is just minutes away from all the hub at Campus Martius with quick access to the People Mover. Gabriel Houze, formerly known as The Gabriel Richard Building boasts Chicago Style and Classical Revival architecture elements. If Gabriel Houze's historical significance doesn't sway you the view will! The building's extensive window line offers tremendous views of the Detroit and Windsor skylines, as well as the Detroit River.
Hover over image for larger view
Project Name:

Lyon Senior Center

Location:

South Lyon, MI

GC:

PIRHL Construction

NexCare is a community of individuals who live and work together. The relationships between the people we serve and our experienced care professionals create a family-like environment where people can comfortably reside for their stay.
Hover over image for larger view
Project Name:

Murray Townhomes

Location:

Detroit, MI

GC:

Rockford Construction

The Murray - Hubbard Farms," is an historic multifamily building located at 4004 Porter in the vibrant neighborhood of Hubbard Farms in Southwest Detroit. Built in approximately 1915, The Murray is rare for Detroit in that it is a connected 2-story townhome structure in the style of an East Coast Brownstone. The Murray is being transformed into a modern, efficient 12-unit building that restores the its rightful place as a highlight and landmark of the neighborhood while maintaining its historic character.
CAREERS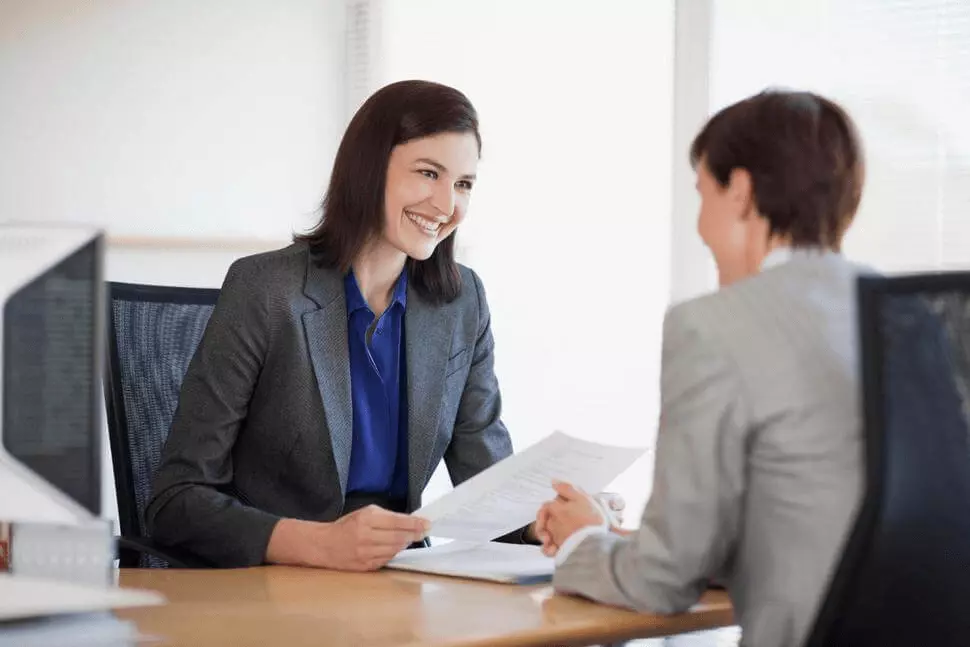 Job Openings
Plumber Wanted
We are seeking a Commercial Journeyman Plumber to join our team!
Careers at Jermor Plumbing & Heating, Inc.
At Jermor Plumbing & Heating, we are always seeking qualified individuals to join our team. If you do not see an immediate opening that suits your needs and goals, you are welcome to submit your resume and we will keep your information in our employment database. Should a position become available, we will have your information for consideration.
Please Mail Resume to:
Jermor Plumbing & Heating, inc.
15450 Dale Street
Detroit, MI 48223
Upload Resume (PDF Only)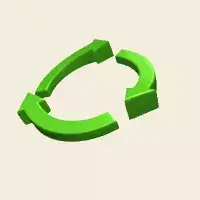 Fill out online Job Application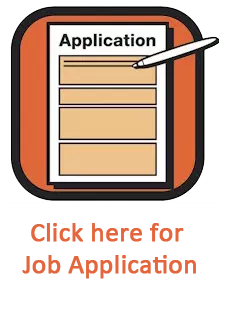 Location
Click on map marker for larger map.
Contact
Thank you for visiting our website, if you would like any further information please fill out the information request form below or call at 313-255-3847 and we will contact you as soon as possible. Our address is 15450 Dale Street, Detroit MI 48223. For directions click here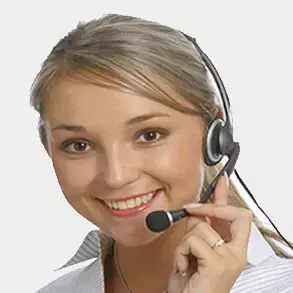 Fields marked with
*
are required.
There was a Server error while submitting the form. Please try again later.